4 TIPS FOR SUCCESSFUL CYBERSECURITY EMAIL MARKETING
Cybersecurity professionals are by nature a cautious group who spend their days trying to figure out what types of tricks the attackers will attempt next. Some even try to teach employees in their organization good practices like not clicking on emails from people they don't know.
Enter the marketing professional, whose job it is to market to this group of cautious professionals and get them to trust us enough to actually click on a link so they can check out our products and services. As marketers, we like to collect analytics to show how readers are progressing through the sales cycle. Unfortunately, in order to get this type of tracking data, our links have to be unique and don't display the true destination of the click (i.e. http://google.com might become http://bit.ly/20nEfE5). This means that cybersecurity professionals can't tell where a link goes and are therefore unlikely to click.
In order to succeed as marketer with cybersecurity professionals, you need to understand how they're different. This group of professionals is wary of many types of marketing as they are constantly on the lookout for people trying to dupe them or their fellow employees.
Here are 4 tips to improve your email marketing to cybersecurity professionals:
1. Get To Know Your Audience (Intimately)
Create a

Use Case

that clearly defines who your audience is, the challenges they face, and how you need to position your product or service so that it is

the

unique solution they need to solve their problem.

Understand which sector of the cybersecurity industry your product or service occupies (i.e. endpoints, incident response, antivirus, logging, etc.).

Understand and use their language of cybersecurity in your email correspondence.

Find out if there are any regulations or standards by which your software will be affected.

2. Take The Time to Build Trust
Whenever working with this highly technical group of people, always use facts instead of bold marketing claims. If you try to exaggerate the features or benefits of your services, you will likely get an unsubscribe.
This is a group of people who are regularly being told by vendors that their software is the "magic silver bullet" that will stop any type of attack. The problem is, saying that anything is "unhackable," "undefeatable," or "able to stop any type of attack" to this audience will quickly destroy the trust you've worked hard to build.
Instead, stick to the facts, features, and benefits that you can prove and market your product or service with credibility.
3. Take Advantage Of Case Studies
There is no better way to prove that your product or service is credible than hearing success stories of other customers who have used your product or service. Customer case studies provide a real-world story of how a challenge was met and then uniquely solved with your service.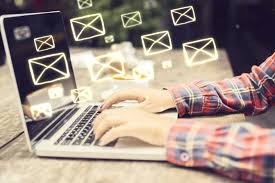 How can you get these case studies? When you're negotiating price with an existing customer, ask them if they would be willing to do a public reference in exchange for a reduced price.
4. Start With A Strong Welcome Series
After your lead has downloaded your gated content (i.e. case study, whitepaper, webinar, etc.), make sure you send them a strong welcome series. A welcome series will typically have the best open and click-thru rates.
Keep Nurturing
Providing real value that connects with cybersecurity professionals in their own language using a welcome series is a great way to start building trust. By following these tips, you can keep nurturing cybersecurity leads until they are ready to make a decision.